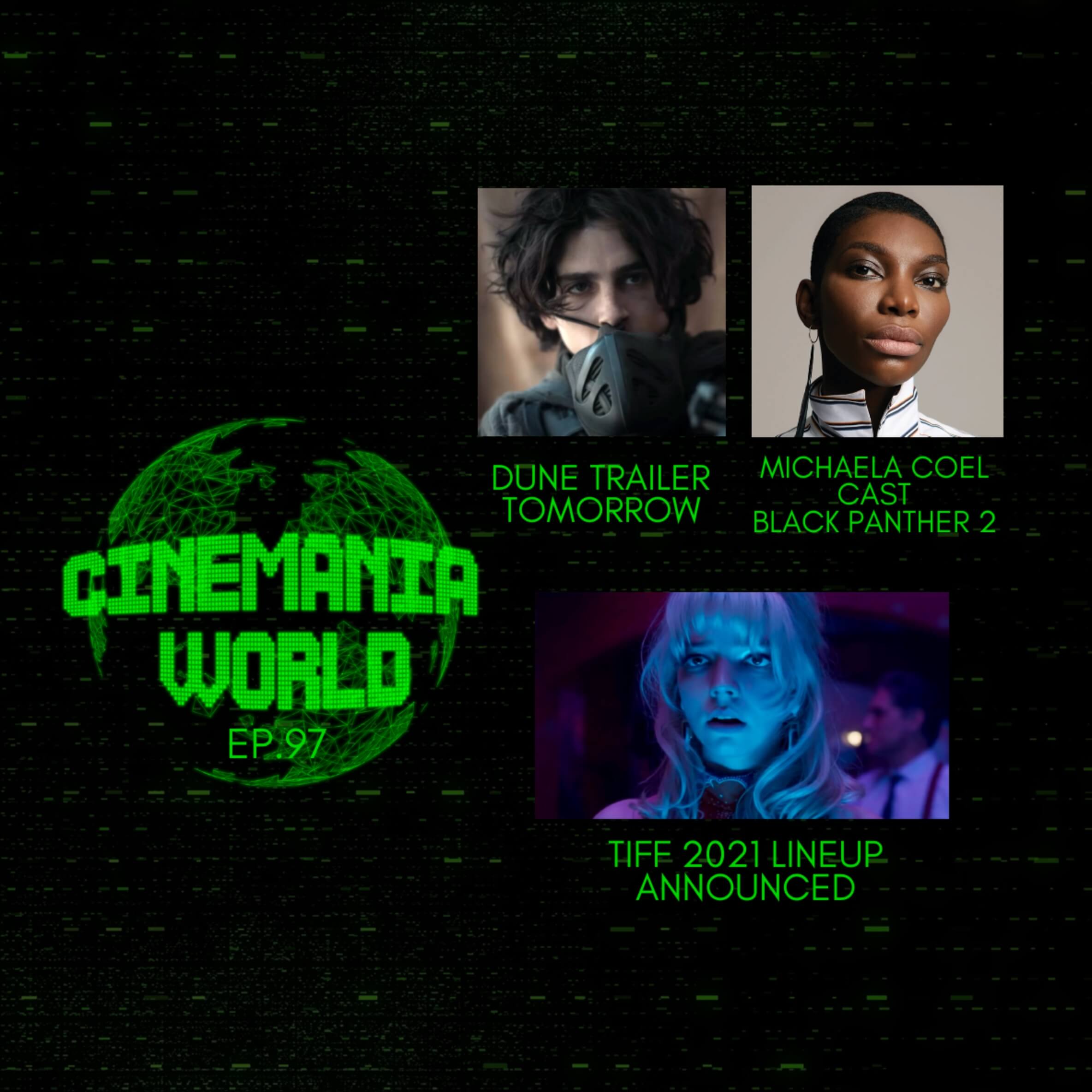 What's Up Cinemaniacs! Join Cinemania World members Duane, Alex, Manda, Josie, and Patrick as they talk all the latest news from the week! Here's what we got:
1. Josie talks the Cannes Film Festival
BREAKING: Leslie Grace cast as Batgirl & Michaela Coel cast in Black Panther 2
2. TIFF Lineup announced
3. New DUNE trailer tomorrow (How they should market the movie)
4. The Last Duel Trailer
5. Malignant Trailer
6. The Rock's comments on Vin Diesel and the Fast franchise.
and so much more movie talk as well as your questions!
Join us and make sure you like and subscribe!
Follow us: Facebook Twitter Instagram Apple Podcasts Spotify Google Play Stitcher Messy Castbox Blubrry 
Follow Duane: Twitter Instagram 
Follow Manda (Candid Cinema): Twitter Youtube 
Follow Josie (Film Posers): Twitter Film Posers
Follow Patrick: Twitter Gaggle of Geeks Podcast
Cinemania World Merch: Teepublic